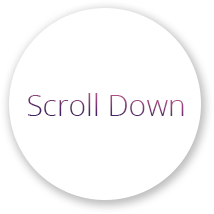 Aquum Creative is a very professional, confident and capable group of designers which is hard to come by and very valuable to the everyday functioning of an extremely busy and successful marketing team like ours.
Mantra Group
Peppers, Mantra, Breakfree
The largest leisure accommodation brand in Australia
With Aquum Creative 'easy' becomes an understatement.
I know if I ever need something designed or printed I can trust them completely with the total look and know I will be totally satisfied with the end result.
Salon Kiin
Sydney's West trend inspired salon
When I was introduced to Aquum Creative I was blown away with how efficient, talented and proactive they were. They treat the project likes it's their own. Always looking out for you trying to get the best price and the best result for you. Which is rare to come across. 
I would never use anybody else now. 
Face of Man
The ultimate destination for Men's Grooming, Skincare and Fragrance needs
From the initial concept to the final product it has been a pleasure to deal with a company that understands what you want.
Aquum Creative is nothing but professional and the turnaround time and service is exceptional.  We will continue to use and recommend Aquum Creative as we have been so pleased with the results.
Benefitness & Health Centre
South Australia's ultimate Fitness & Health Centre
I have recently worked with Aquum Creative for a new business. I highly recommend Aquum Creative to anyone looking to showcase their business with a touch of class. The design process was so efficient and nothing was ever too much trouble.
The Eiffel Flower
Flowers for Fashion, Love and Romance

Thanks so much for all the great work you do – it's a real pleasure working with such talented people like yourself.
SortUsOut
Salon Colour Coding Concept
Aquum Creative's innate style and guidance have been invaluable as we have built a body of marketing work to build and develop my salons brand with a look that attracts the right customer and assures them we are a premium, value for money salon.
Having worked with several designers, the key difference I have appreciated when working with Aquum Creative is the industry experience, as well as an understanding of how to create work that SELLS, rather than work that simply looks good. Combining both is Aquum Creative's special talent.
I would recommend Aquum Creative to anyone looking for fast, effective, powerful design work.
Natashas Skin Spa
Exceptional Results, Exceptional Skin Care and Exception Service
Aquum Creative have a unique flare for design and a passion that must be experienced in order to appreciate just how amazing they really are. Nothing is ever out of reach, even when we've had extremely tight deadlines. Aquum Creative has always provided vibrant imagery that stands out and engages the audiences that matter most
If you're looking for a design team that know how to evoke emotion and truly deliver a powerful connection through visual imagery, think Aquum Creative, there's no team that does it better.
King Creative Media